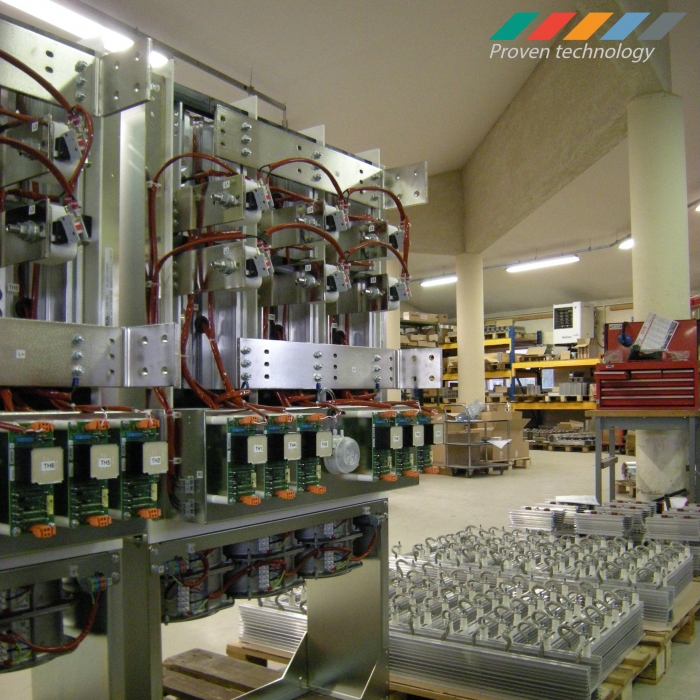 The hydrogen production: a solution for a greener future.
admin
(622) (2)
The hydrogen production is based on the electrolyze. However, a lot of direct current is needed in order to provide enough energy to this process. The hydrogen production is a challenge for the power electric industry particularly to maximize the return while improving power factor quality. Optimizing this process could be the main way to spread renewable energy throughout several sectors such as transport or the industry.
Our engineers work every day to increase the efficiency of our rectifier and make it become a convenient solution for an ecofriendly future.
Those fixtures are 2200Adc – 690Vac Thyristor rectifier type B6C.
- Protection by fuses on AC side

- Firing board included

- Fan redundancy

- Easy integration into standard industrial cabinets

- Easy maintenance => each thyristor block can be extracted without disassembly of the full stack.

- Full customization
- Available up to 4000Adc
Contact our sales department for more information!