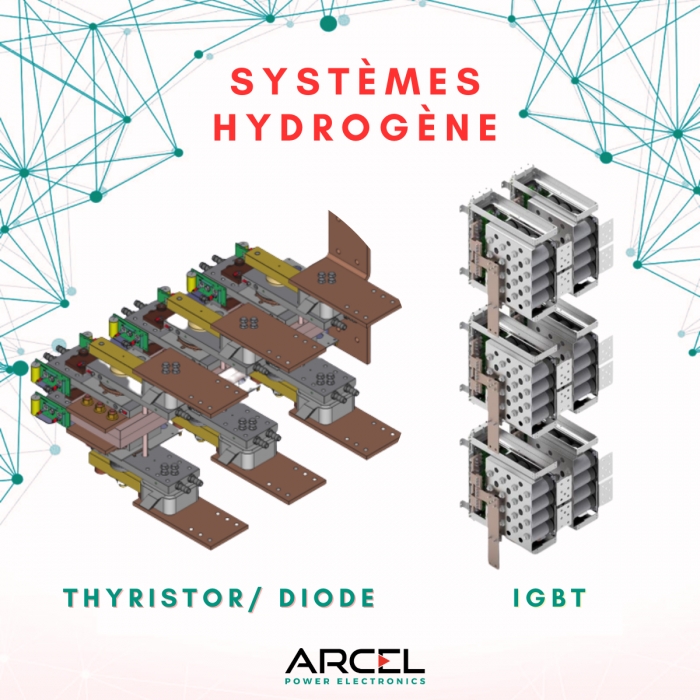 The ARCEL power converters for hydrogen.
admin
(196) (2)
The ongoing climate change necessitates studies, research, and products tailored to renewable energy production. All these steps are particularly undertaken by the power electronics sector, which is the driving force behind energy manufacturing.
The segment of energy production through hydrogen requires, first and foremost, the knowledge and expertise of power electronics specialists for the production phase (electrolysis) and subsequently for hydrogen storage, to be used as an energy source (fuel cells).
These power electronics stakeholders face various challenges. They need to offer high-power installations while maximizing efficiency and managing grid pollution issues to enhance system integration.
ARCEL contributes to this environmental fight on its own scale by offering converters suitable for hydrogen production systems. We provide thyristor rectifiers, diode rectifiers with variable transformers, 100% IGBT rectifiers (Active Front End), as well as mixed solutions of diode rectifiers and IGBT choppers.
Here is below a summary table of major datas based on power conversion topologies designed for hydrogen: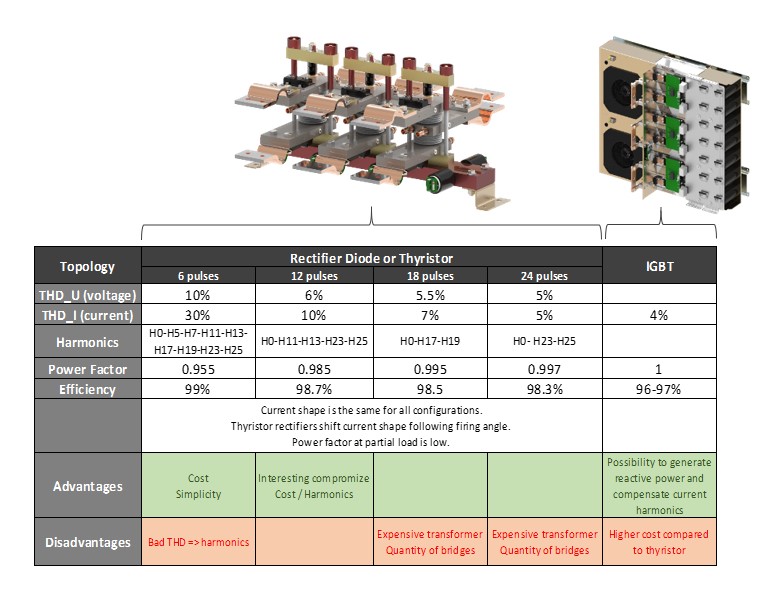 FOR MORE INFORMATION
For any questions, contact ARCEL HERE. Our engineers will be happy to inform you about the hydrogen conversion modules.