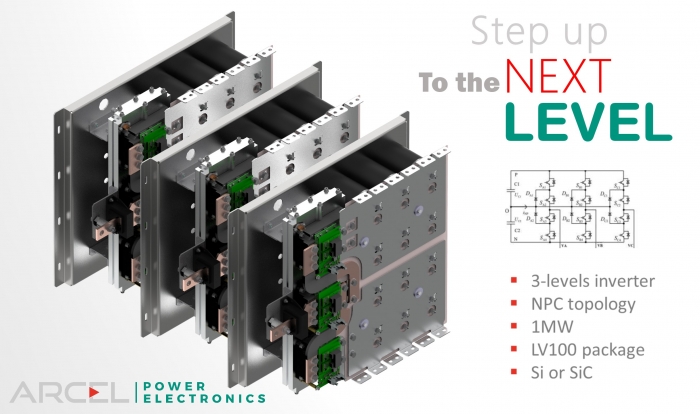 Multi-level inverter
admin
(513) (1)
ARCEL design and manufacture high power multi-level inverters for more than 15 years, especially for navy motor drives.
Multi-level technolgy allow to work at higher input voltage, using standard IGBT or SiC semiconductors.
Most common 3 level topologies of inverter are :
NPC – Nentral Point Clamped (left schematic)
ANPC – Active Nentral Point Clamped (right schematic)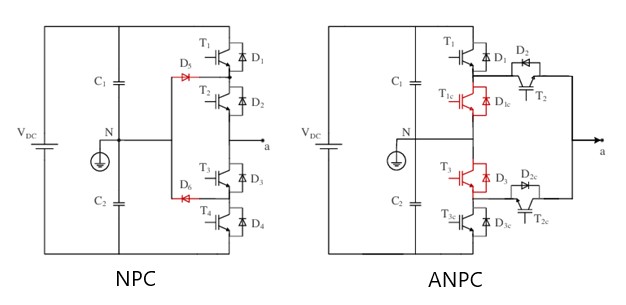 Despite IGBT are already available at high voltage level (typically for railway), these products remains very expensive which make them incompatible with an industrial application.
Nowadays energy efficiency is an essential criteria for any power electronics application. Multi-level topologies have a much better efficiency all over the current range, in particular at low current level compared to standard inverter configuration.
Multi-level inverter have been initially used for specific applications, but we see a trend opening this configuration to much wider applications like industry and energy storage.
Applications :
Energy storage (BESS)
Renewable energy production
Hydrogen electrolysis
A project, want to explore an idea ?
Contac us