Modular power converter brick
admin
(327) (2)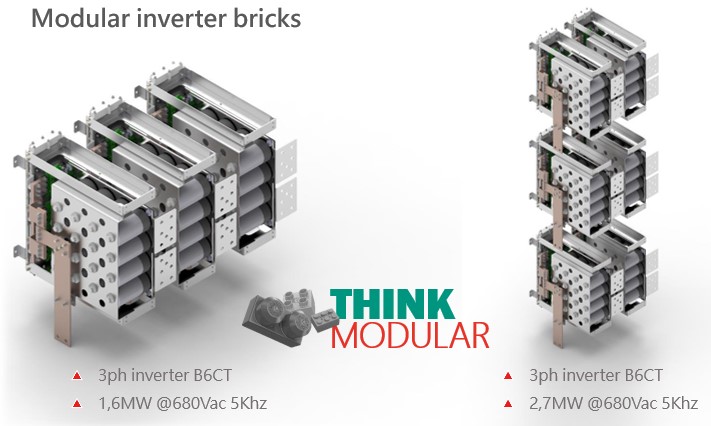 ARCEL has developped a new range of modular and evolutive power converters.
Engineers and project teams define electrically and mechanically base converter brick. It is then possible to combine several bricks together in order to reach power up to megawatts.
For instance :
You want to adress several markets based on 3 power ratings 500kW, 1MW and 1,5MW ? ARCEL can assist you in the design and manufacturing of a standard 500kW modular converter brick that you will duplicate for 1 and 1,5MW configurations.
Modular converters are made for :

    Increasing current level through paralleling of IGBT
    Increasing voltage level by a smart choice of IGBT available in several voltage ratings
Modular converters are available with major IGBT topologies like inverter or chopper. Power ratings goes from 100kW up to several MW. This range if product is dedicated to anticipate futures challenges regarding energy in most industrial applications.
Targeted applications :Power supply for industrial processes
Process decarbonization (transition to renewables energies)
Energy storage (BESS)
Renewable energy production
Hydrogen electrolysis
DC-grids and energy hubs
A project ? want to explore an idea ?
Please make contact with us here below !
here